Finding the best sales tools for your business is about finding resources that increase the productivity and reach of your work. This is not going to be a cheat sheet for instant success tips. Thomas Sunderland of Intercom says, "Tools should improve your sales process, not replace your ability to perform mission critical tasks." These tools are just that, instruments of assistance for the work at hand.
Find yourself a functional CRM
The heartbeat of your success is found in the connection you have with your customer base. This is why your CRM or Customer Relations Management tool is a staple investment toward your increased potential in your field. Though the customer may not always be right, focusing on the needs of your customers is always the right decision for healthy business relations. Healthy business relationships and practices are the best ingredients for business success.
There are countless CRM platforms to choose from, all with varying price points. What's important to consider is how you intend on using the platform, in order to maximize the features provided.
Project Management Tools
No deal will be won without having the winning plan. Along with your CRM platform, every team should have a strong project management tool to coincide with each client profile. Gone are the days of arbitrary action and wishful cold calls. By implementing a system of management for clients in every stage of the on-boarding process, your team is more likely to have measurable data for your leads and trends. You will have a clear foundation for project timelines.
Some project management tools that stand out as winners: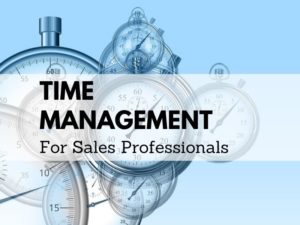 Get Access to my Time Management for Sales Professionals Video Course Here!
Automation and Integration Tools
In 2020, automation is likely the strongest tool in your belt. Anything that removes low level tasks and can free up more time and effort for more complex tasks are strong assets to your business success. If you haven't already been introduced to the power of automation, take this opportunity to begin the conversation. "Since the birth of commerce, sales people were only able to touch a handful of potential clients each day. But now, thanks to sales automation, there are no limits." (Growbots) Automation is not about replacing your work with artificial intelligence. It is more about opening up more possibilities for intentional work that produces higher productivity and ingenuity in your work.
This does not mean your work has to be any less personable. Think of automation through the evolution of the telephone: the amount of time and action it took to contact someone with a rotary phone, significantly shifted with the invention of the push-button phone. And to think, now all it takes is to speak a few words to complete that same action. "Hey Siri, call Stewart." These new methods didn't remove the personal act of calling, but significantly changed the operational capacity for the action. How might we maximize our impact in tangible ways, while remaining intentional with our customer connections? These are the beneficial insights we receive when integrating automation into our sales processes.
Automation Tools like:
Also, Any tool you find that best fits your needs while maximizing your productivity is a worthy investment into your business. Each of these platforms share similar features and can achieve much for your business needs. While others have particular focuses on their offerings. Many platforms give you the option to trial their service before signing a contract. Try a couple of them to see if it is right for you. With the right tools, you can raise the bar for what is possible for you and your business in 2020.
Now is a great time to increase your team's customer support skills. Let's schedule a call to discuss how we can build these skills virtually for your team. You can find my calendar here.