I love sales books and at the beginning of a new decade, what better way to equip yourself than with the encouragement and motivation for better sales practices? There are countless good reads out there, (and plenty of "not-so-good" reads). But these 5 sales books are a great variety to empower and equip any person seeking success in their lives and businesses.
By Cal Newport
When modeling your professional endeavors after pioneers like Steve Jobs and Zig Zagler, it is easy to assume their determination is almost unfathomable. Maybe it seems like their success was only attainable because they distinguished themselves away from the norms of society.
There is something to be said about the discipline of focus, finding time rooted in one task or mission. As a salesperson, it is important that you balance the loud presence of action with the quiet time of preparedness. Deep Work by Cal Newport challenges the notion of extroversion being a salesperson's superpower, and encourages us to channel our building time with little to no distractions.
Newton says that "Deep work is becoming a key currency." Deep work builds a determined practice to strategize and implement plans, that only produces better results for you and your teams. "Put in place a rhythm of regular and frequent meetings of any team that owns a wildly important goal." This sales book is great for all those who want to maximize the potential in their teams.
By Grant Cardone
This "sales book" is the best kick in the pants for leaders of any field. In The 10x Rule, Grant Cardone challenges us to be goal-oriented, results-oriented, motivated to have big goals, while being highly ethical, dedicated and disciplined to achieve success. "Think of success in terms of expansion. Without continued growth, any entity (beit a corporation, dream, a race) ceases to exist… disaster occurs when expansion doesn't exist." Moving from the first degree of action (doing nothing) to the fourth degree of action (massive action) takes intention and determination to uphold. "Quit thinking in terms of either/or and start thinking in terms of all and everything." Success is attainable when we remove the limits we've placed on ourselves. Maximize your 168 hours you have each week. Cultivate these tools for yourself and your teams, and watch your level of engagement activate in levels you have not yet seen.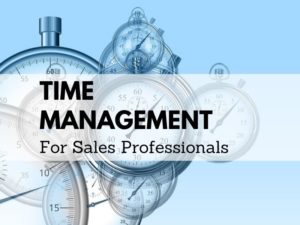 Get Access to my Time Management for Sales Professionals Video Course Here!
By Anthony Iannarino
Eat Their Lunch: Winning Customers Away from Your Competition is not as cut-throat as it reads! It is, however, a great book to read when equipping strong leaders with the boundaries and balance of pushing the mark in every endeavor. This is about adjusting your mindset around your value and contribution to your field. When you see the value of what you have to offer, you will attract appropriate ideal clients and ultimately balance the effort made toward your prospective success. "Building consensus is an art, not a science." Iannarino lays the groundwork for any business owner to identify what is needed to achieve success in their business. From prospecting to becoming a trusted advisor, you will learn to value yourself and your work, not settling for less than your worth.
By Daniel H. Pink (125 words)
Maybe you are leading people who are challenged by identifying themselves as good salespersons. To Sell is Human: The Surprising Truth About Moving Others demystified the implicit descriptors of success in sales. It focuses on the leadership innate in any position of influence, and how we can learn to channel that strength in every working relationship.
Pink has a unique perspective on honing in on, otherwise, negative situations. He says, "How you see rejection often depends on how you frame it."
Pink permits us to appropriately channel our negative thoughts and experiences. He is letting it mature and grow us instead of tearing us down. These principles are the keys to success and longevity in any field, and will distinguish your potential for new levels of achievement.
By Brené Brown
While Dare to Lead is not specifically a book on success in sales, there may be no greater author to empower you and your team for greatness than Brené Brown. She has encouraged us to lean into the power of vulnerability, in order to dare to be great in everything we do. Dare to Lead does not disappoint in the efforts of leading with courage and vulnerability. She says, "Ultimately, leadership is the ability to thrive in the ambiguity of paradoxes and opposites." Whether it is success and failure, global and local, assets and deficits, isolation and collaboration, the willingness to be vulnerable is a strength in any role of leadership. Brown empowers us to practice vulnerability, become self-aware, and engage in tough conversations. When we as leaders work to master these intentions, we model the conduct and protocols that enhance our team's greatest potential.
Let this list of sales books be your kickstart to power and productive year for you and your business. Don't be afraid to take a second look at the things that challenge you most. And take advantage of every opportunity to achieve success.