[Podcast] Be Connie's Guest
Podcast Guest Application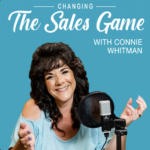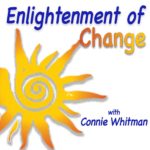 Thank you for your interest in being a guest on one of Connie's shows. We are looking for interesting and inspiring Guest Speakers for our weekly Podcasts.
Do you have something empowering, informative, life-changing to share with our audience?
Are you an expert in your field with great knowledge for business growth?
Do you have a story that can shift business owners, industry leaders and organizations into action?
If you answered "YES " to these questions, you might be the perfect guest. Complete the application below, and Connie will review, and select the best podcast for you.

Men and women leaders, business owners, and sales people who have strong aspirations to create sustainable change in their lives to become the best version of themselves.

Our audience is interested in thought provoking content that can be implemented immediately after listening to our shows to change some aspect in their personal or professional life.
Anyone who runs a business, makes a living using their creativity and innovation, or has valuable advice for someone who is trying to monetise their super powers into a business opportunity. 
Included, but certainly not limited to: Authors, TV personalities, Small Business Owner with an Innovative product or service, Business Coaches, Industry Leaders and Productivity Experts.
Episodes typically run between 30-40 minutes,  although you should allow 50 minutes in your schedule so we can have a proper hello and good bye. 
We video record the show using Zoom.   At the end of each episode, we will share your website, contact information, free offers or lead magnet, which I am happy to link to in the show notes.
Please complete the information below.  We will use the information provided to determine whether the proposed topic or story line is a fit for Connie's audience. Please note that the stories we tell are business and personal in nature. Your story and content should provide value to a business owner, or leadership lifestyle.
We look forward to learning about your experiences and content. Know of someone you think would be a great candidate for the podcast? Please share this link with them!
Listen on Your Favorite Platform
What People Are Saying About Connie and the Show
Connie is never condescending on her show.  She discovers her guests from a "joyful discovery" perspective.  It is so refreshing.
Connie is so easy to listen to!  Relatable , easy to understand and believable!  It's a great show!