[Programs] ESP Master Class
Is your sales team feeling like the little engine that could…
Some people believe sales is just a numbers game.
Need more sales? Find more leads. 
Crummy close rate? Do more calls.
Poor sales team performance? Fire and hire, baby!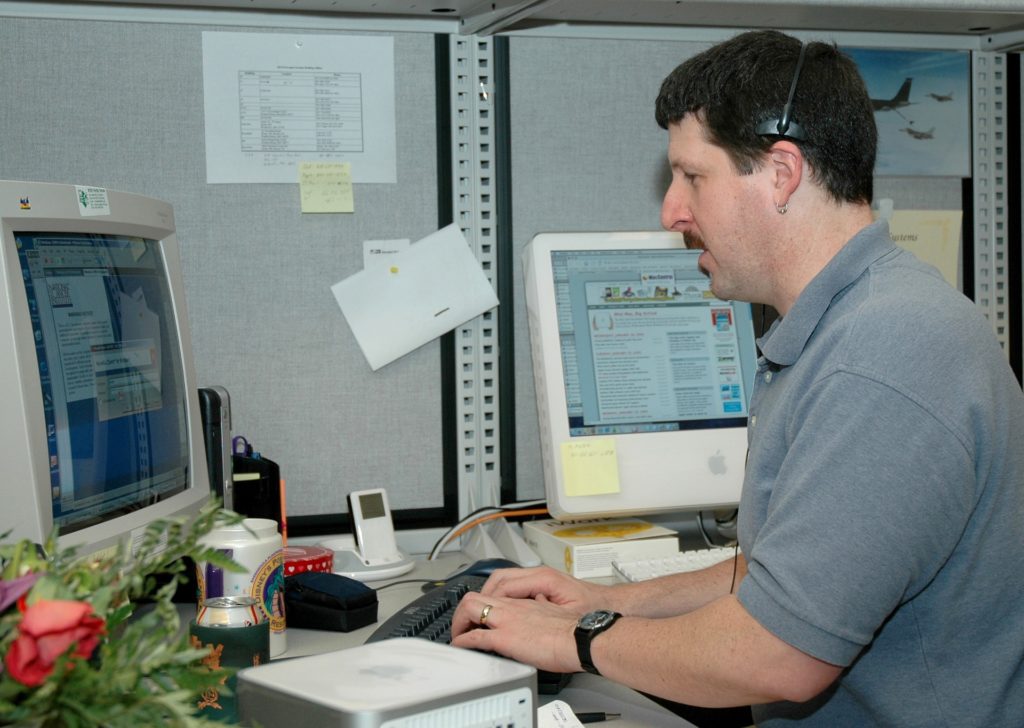 But the problem with this churn-and-burn mentality is that it ignores the deeper issues your company's sales process holds, 
so even if you keep playing the numbers game, 
you are not really going anywhere.
Does any of this sound familiar?
You and/or your sales team aren't hitting your quotas
Company morale is low and stress levels are high
Numerous sales are lost and money is slipping through your fingers at an alarming rate
You worry you'll have to replace team members to get sales up
You're tired of wasting money on lead generation that isn't skillfully utilized
If you're a sales manager or team member of a 
private or corporate financial service company, 
you're in the right place!
What if you and your sales team could trade these frustrations in for…
… a Trustworthy, Repeatable, and Easy-to-learn Sales Process…
… that Works Consistently Every Time…
… and is Quickly Customizable for the Variety of Personalities and Styles on your team without feeling Canned and Lifeless
… for a Fraction of what you'd spend to Fire, Hire, and Train a new team member that MIGHT Perform Better?
 (It's true. The average new hire runs between $4,000-$5,000.)
Well, you can, all you need is a little ESP!
No, not the extra-sensory superpower in sci-fi movies, but it'll feel like it when you see your numbers in the green and steadily climbing. 
I'm talking about an Easy Sales Process (ESP), and it's as simple as following a proven 7-step formula effective for your whole team. 
I'm Connie Whitman of Whitman & Associates, and with my ESP system, I've been helping corporate financial sales teams create high-level success for over 37 years! 
This ESP formula has only been taught at in-house events and training events, but is now available as a 9-Week Virtual Masterclass you can access from anywhere in the world!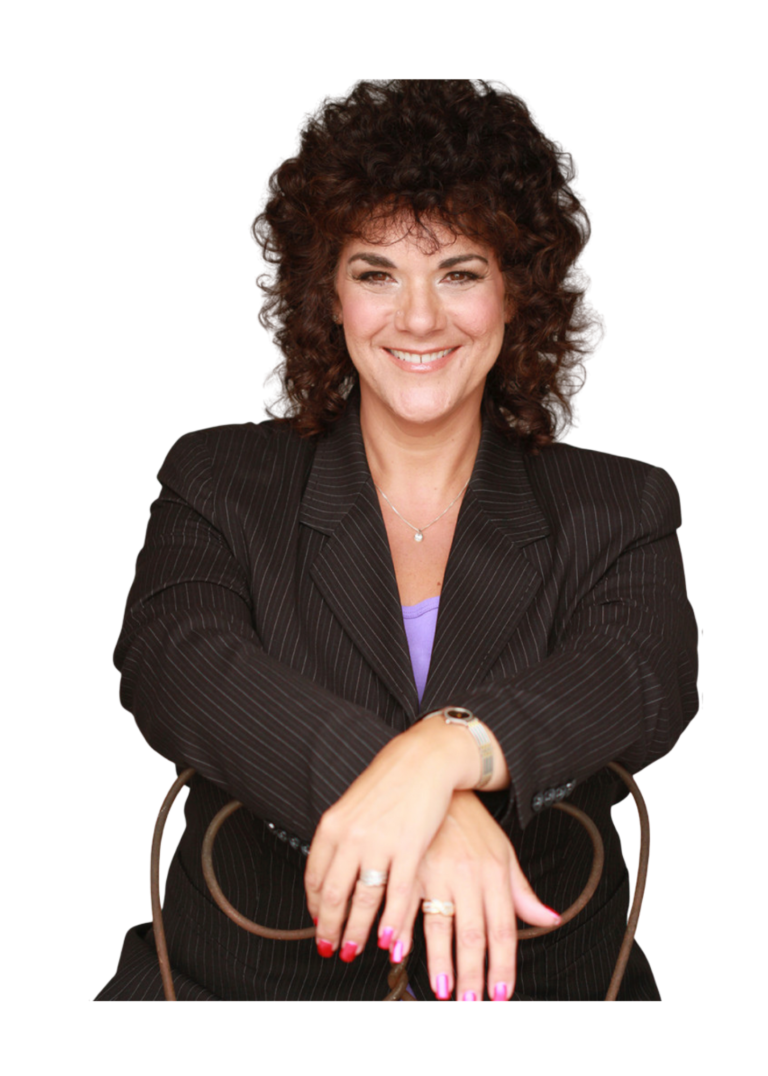 Do you want to become the next sales superhero (or superteam) in your company?
The ESP Masterclass is an ideal fit for you if you want to:
Have your sales numbers meet and exceed quotas consistently

Establish genuine and mutually beneficial client relationships that are a win-win for everyone

Turn your "ok" sales team into a "superpowered" sales team –enhancing each member's unique assets for more effective and authentic sales

Keep your sales calls from being sleazy, pushy, and downright painful to hear

Have an effective and repeatable sales process that places value on relationships AND sales for loyal, lifetime clients in addition to revenue growth
When the drive for money overrides the ability to
authentically connect with prospects and establish valuable relationships
, you have a problem.
The ESP Masterclass helps you bring together the world of sales AND genuine relationship building so you can fill your business with clients you LOVE working with, who share your vision, adore your services, and settle in for the long-haul.
This gives you renewable, trustable income, advancement opportunities, AND deep satisfaction that your work serves a purpose and makes a difference to more than just your bank account.
Are you ready to make more income AND impact?
The Easy Sales Process - Your Way . . .
ESP Master Class
The Self-Paced Program
$
497
One Time Payment
Step-by-Step Action Guides

Amazing Bonus Gifts Valued over $350
The Complete Program
ESP Master Class
$
1,997
One Time Payment or
Three Payments of $797
Step-by-Step Action Guides

Monthly Group Coaching Calls

Private Weekly Coaching Calls

Individual Review of Pitch

Access to Connie during the Program

Amazing Bonus Gifts Valued over $950
ESP Master Class
The Group Class
$
997
One Time Payment or
Three Payments of $397
Step-by-Step Action Guides

Monthly Group Coaching Calls

Amazing Bonus Gifts Valued over $350
This Virtual Masterclass begins August 24, 2020, and takes place over the following 9 weeks.
Each week you'll receive a new module complete with video training and workbook assignments taking you through the process creation step-by-step. 
There will also be weekly group coaching calls where you'll be able to ask me for direct feedback and assistance throughout this masterclass experience.
By the end of this masterclass, you'll have the foundational learning AND completed personalized scripts, product benefit flows, and presentation outlines needed to easily and quickly transform your sales calls and increase your conversions, confidence, and client retention rates. 
What Our Clients Are Saying:
George Celentano SVP, Director of Retail Banking Spencer Savings Bank

When a business has the need to work with a consultant, choosing the "right" consultant is extremely important! Connie is truly a different breed. I have worked with many different consultants over the years, and I mostly got what I paid for, a consultant. However, Connie is not just a consultant, she is also your "partner". She is all about building mutually beneficial long-term relationships with everyone she interacts with and she takes a personal interest in not only your company's success but your employee's success. The "value" she brings to the table is well worth the investment and I strongly recommend her for your training needs!

Sherilyn Przelomski, SHRM-SCP CEO, Business Enhancement Services & Training Consulting, LLC

I highly recommend Connie as a speaker for professional development events. Connie was the spotlight speaker at the Monmouth Regional Chamber of Commerce Women In Business Luncheon. Her presentation was interactive, impacting and inspiring. She actively engaged the audience and delivered knowledge and action steps to apply to their business, and to their personal lives. Attendees left the Luncheon with new perspectives that were a positive impact. Connie is passionate, energetic, and connects to business professionals and the community instantly.
Yes, I'm ready to get my ESP on!
Each module covers a specific step of our Easy Sales Process (ESP) so you can learn in bite-sized pieces and create your process in real-time to rock your new ESP quickly and effectively upon completion!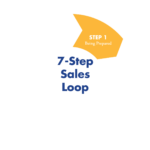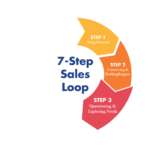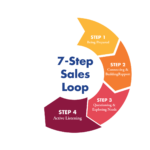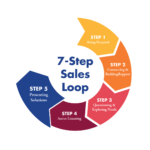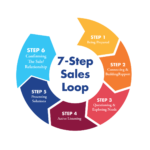 Module One - The 7-Step Easy Sales Process (ESP)
Learn what ESP is and how to apply it so you can quickly and consistently boost your sales teams performance and client close rates.
Module Two - Being Prepared
This module prepares you for having quality back and forth conversations with ALL clients, and helps you build an arsenal of effective open-ended questions to gain REAL insight into the client's current and future needs, life stage, communication style, etc. so you can enjoy a smooth and enjoyable presentation process.
Module Three - Connecting & Building Rapport
End tacky small talk and build your credibility as a professional by establishing a comfortable and trusting connection, so the service and sales process flows with ease. This allows you to build long-term relationships, continue to grow annual sales results, and provide ongoing referral opportunities to build your Centers of Influence (COI).
Module Four - Questioning & Exploring Needs
In this module, you'll identify and create a superpowered set of questions for your sales tool belt to help you gain a deep understanding of a client's current and future needs.  Additionally, you'll learn to ask effective follow-up questions to dig deeper into the client's situation so recommendations you make later will have clients saying "yes" while minimizing possible objections.
Module Five - Active Listening
In this module, you'll learn and develop your Active Listening skills to increase cross-sell opportunities and grow sales volume. This automatically helps you uncover greater options to recommend at every client meeting, easily increasing the value both you AND your client experience over the lifetime of your relationship.
Module Six - Presenting Solutions
Next you'll learn how to create and powerfully convey the benefit and impact of your offer without being "salesy and sleazy" with our skillful presentation formula. You'll be equipped to quickly assess whether or not an upsell or different offer would be better received so you can increase sales while serving your clients more effectively.
Module Seven - Confirming the Sales or Relationship
Learn how to deliver powerful presentations with our 4-Step Approach without feeling pushy, desperate, or trying to diminish and convince them. This allows you to generate more sales and develop quality long term relationships that will easily generate new sales opportunities based on your client (COI) referral base.  This is where the magic happens and you get to sit back and grow your network of valuable people and resources making each sale personal and valuable to you and your network of clients.
Module Eight - Consistent, Persistent, Respectful (CPR) Follow-up
Save your marketing dollars by using an effective follow-up strategy (CPR) for maintaining and expanding your current and new client relationships. In this module, you'll create a set follow-up process that's critical to remain deeply connected with ALL clients so when new situations or life/business stage changes occur you will become "Top of Mind" and your clients will call you before any other vendor.
Now that you have your ESP established, what's next? We'll explore what you can do from here to keep your sales and conversions on the upswing for good!
Bonus #1 – Our concise, powerful, easy to navigate ESP Cheat Sheet so you can be fresh, organized, and well prepared as you establish your new habits. Valued at $19.99.
Bonus #2 – Our Sales Self Assessment Tool so you can be a sales powerhouse all your own instead of a carbon copy imitation of someone else. Valued at $39.
Bonus #3 – Redefine the way you're able to serve your clients with our Tele Consulting Blueprint with pre-filled examples you can customize and reuse quickly to remain effective even if face-to-face consulting isn't an option. Valued at $299.
Bonus #1 – Our concise, powerful, easy to navigate ESP Cheat Sheet so you can be fresh, organized, and well prepared as you establish your new habits. Valued at $19.99.
Bonus #2 – Our Sales Self Assessment Tool so you can be a sales powerhouse all your own instead of a carbon copy imitation of someone else. Valued at $39.
Bonus #3 – Redefine the way you're able to serve your clients with our Tele Consulting Blueprint with pre-filled examples you can customize and reuse quickly to remain effective even if face-to-face consulting isn't an option. Valued at $299.
Bonus #4 – Personalized Presentation Audit and Recommendations –I'll review your brand new sales presentation developed during the masterclass and give you personalized feedback and improvement recommendations to make sure you're articulating the true client benefits of your product and service options. Valued at $599.
Bonus #5 – Receive a signed hardcopy of the ESP Book. Valued at $16.99.
Are you ready to master your sales strategies and skyrocket your revenue and performance?
In Summary, when your register for The ESP Masterclass you'll receive:
• 9 Weekly group coaching calls
• All 9 Modules complete with Video Training and PDF Worksheets
• Access to me for light support and questions with a 24hr email response time
*during business hours*
• Continued online access to Training Material beyond the length of the class itself
As well as your $974 worth of FREE Bonuses:
• Personalized Sales Call Audit and Recommendations
• The ESP Book  
• ESP Cheat Sheet 
• Self Assessment Tool
• Tele-Consulting-Training
Are you ready to enjoy:
More money consistently flowing in
Better, longer-lasting client relationships
Greater sales team confidence, performance, and happiness in the workplace
And more time, energy, and resources to be reinvested in the continued growth and development of your company?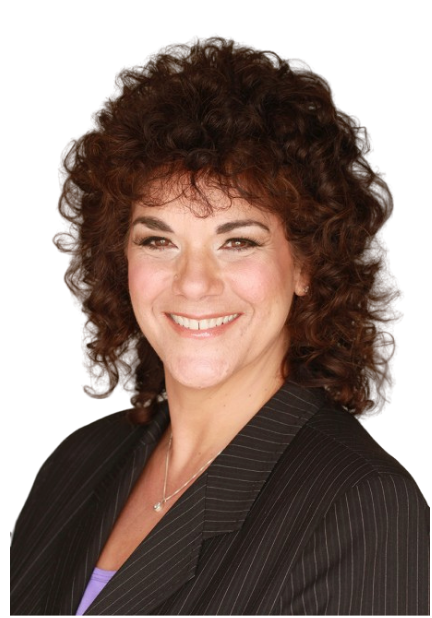 Connie Whitman works with organizational leaders that manage earnest, energetic sales people who are ready to crush their goals―once they get their sales communication right. Her passion is teaching them to lead with authentic, caring, honest, and directness so clients say "Yes with career-building consistency.

It's hard for leaders to understand each employee's hidden communication talents and challenges. To eliminate sales frustration ― getting teams to be more proactive, and to live an entrepreneurial sales philosophy, Connie's simplifies the sales process by using an easy to use step-by-step plan that builds relationships for individuals, teams and organizations as a whole.
Working with her, sales people discover the 7-Step Sales Process for building long-lasting client relationships. That way, participants shed past sticking points and challenges and leverage their communication superpowers for a two-way relationship that brings deep satisfaction and excitement for what's next.

Today, Connie believes her 35 years of sales success comes from how she was raised by her loving parents. They taught her that using honest communication, doing the right thing, and showing up by working hard creates a life to be proud of. And that's why she gets so excited when sales people finally realize they can look beyond their quotas and create greater success by focusing on authentic communication with ALL clients from a helpful, caring place that elevates their authority and expertise. Connie is president and CEO of her consulting firm, Whitman & Associates, founded in 2001 to serve leaders in organizations. She is an active member of eWomens Network,
World Economic Forum, and other international organizations. And Connie earned her Bachelor's in Finance from Rutgers University and MBA in Finance from Monmouth University.

She is also excited to share her radio show (podcast) – Enlightenment of Change as a free resource to leaders and folks looking to fast track their careers. Connie loves to watch her two college age boys play hockey and spends as much free time with her feet in the sand at the Jersey Shore.